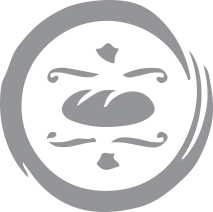 Misterovens is a family business whose first ovens were manufactured in 1936 in Portugal and whose tradition was the bread oven. Misterovens is based in Braga / Portugal with the intracommunity code: PT510148212.

In the 1970s, the production of these wood-fired ovens came to a halt. And, years later, the creator's grandson took over the craft. The wood-fired oven has undergone major changes in design, mobility and manufacturing. From its savoir faire, Misterovens developed wood-fired ovens for everyone. Whether professional or private due to its new refractory raw materials, which are lighter and have better inertia performance. Misterovens has developed a wide range of stainless steel ovens that meet health and safety standards. These ovens with the Montana name are internationally patented as well as the range of premium clay ovens finished in stone or brick.

Misterovens is a young and creative team. Our goal is to manufacture designer ovens. However, our energy is heavily focused on cooking quality performance, fast heat-up times, and significant optimization of inertia. Misterovens is a reference in the market for wood-fired ovens and pizza ovens. The culinary versatility of our ovens is confirmed by our presence at the Neapolitan Pizza World Championship, on World Pizza Day, as well as by the use of our ovens by Chefs and suppliers.

Misterovens has developed a gas burner for the entire Montana range. Because of this, Misterovens is the only manufacturer in the world that markets wood and gas ovens according to the user's choice. It is possible to do it from our smallest oven, the Evo, to the largest, the Spazioso.
At Misterovens we also prioritize customer follow-up and highly responsive after-sales service. A team always alert and attentive, abroad and in all countries of the world. When choosing a Misterovens oven, you choose quality, price and the guarantee of know-how.
.
 SHIPPING:
• For shipments in Europe – in countries like Switzerland, Norway, Sweden and the United Kingdom – it is necessary to contact Misterovens because of the assigned fees.
• Shipments between 8 to 12 business days after confirmation of purchase.
• In high season or pandemic times, shipping times can be changed. In this situation you should contact Misterovens.
• We do not accept returns for payment due to situations related to delivery and transportation times.
• Transport: international freight forwarder.
• Our ovens are insured during transportation.
• Shipments are made from the factory.
WARRANTY:
It is important to know that high temperature and flame are very powerful natural elements. Therefore, it is normal for them to cause reactions in your oven. A brick oven can crack, and it may be necessary to patch it with refractory cement and sometimes even replace bricks within the first year. These issues are not covered by warranties from any manufacturer. Everyone uses the oven differently, with varying types of wood and log sizes, so there is no specific user manual or usage mode.
Stainless steel ovens can become slightly wavy, which is not fatal since it can be repaired, and most often the waviness is on the inside. There is no need for intervention. Waviness is not covered by warranty, as the expansion of materials is normal. This is why we use reinforcement bars to make the oven as strong as possible. Overheating also won't be covered by warranty, as stated on our website and accompanying documents. It is crucial never to close the oven door when the temperature is rising, whether using a stainless steel or brick oven. Overheating can cause stainless steel to become yellowish, which is, however, cleanable with our ovens since we use the highest quality stainless steel available. The chimney pipe can reach temperatures above 500° C. Its changing color during the initial uses is normal. Thermometers and stones are covered by the warranty. If there is a problem during transportation, these items are considered wearable and consumable.
According to the oven manufacturer, there is a warranty if the oven is no longer in good working condition for heating and cooking, knowing the problems sometimes caused by the fiery high temperatures and flame. Oven maintenance is essential. Follow the advice on our usage and maintenance sheet when the oven is covered with a cover or tarp. It is necessary to remove it as often as possible to avoid suffocating the metal, which will create condensation due to humidity, transforming into oxidation. A simple cleaning will resolve this issue.
If, for some reason, there is a scratch or paint chip, take action with a paint spray or touch-up pen to prevent oxidation from spreading. With many years of experience with Montana ovens, we have not encountered significant warranty problems. The only issues reported so far have been due to a lack of maintenance. Despite thousands of oven sales, we have never faced a situation where a customer's oven became unusable.
NOTE: There are no real instructions for heating an oven, whether gas or wood-fired (since everyone uses the equipment to which they have access). The woods are different, the size of the logs are also different, as well as the working times. A brick oven cracks and stainless steel ovens can have undulations which are not covered by the warranty (cracks in brick ovens are due to heating problems and undulations in stainless steel ovens are due to user errors as well as overheating errors.
When choosing a wood oven, stone or brick barbecue, please, it is important to read and realize that the decision and responsibility are the customer's
 • The oven is delivered in a cardboard box on a pallet. The larger ovens are already delivered in wooden boxes.
• Delivery is made in a vehicle equipped with a lift and pallet truck.
• Upon delivery, it is necessary to check the goods in front of the carrier. And if there is any damage to the oven or accessories, you will have to report it and mark it in the delivery document.
• Misterovens will only be able to take out insurance under these conditions. Therefore, if this procedure is not followed, we will not be able to take any responsibility for the damaged goods.
Rua dos pavilhões n2 4700-151 Frossos Braga - Portugal
De segunda a sábado
09:00h as 19:00h